Hire A Dog Grooming Van
Hire a Dog Grooming Van
There are currently no vans available to hire - please keep checking this page for updates or fill in the enquiry form to leave your details on the waiting list
Make It Mobile offer an affordable concept for dog groomers in the UK to start their own business without the stress of finding the upfront set up cost.
We supply ready to go dog grooming vans at an affordable price. The hire contract is a minimum of 12 months at £120.00 per week with one month's upfront deposit.
Hiring a Make It Mobile dog grooming van is a very sensible way to start your new career with minimal risks and only a 12 month contract. Mobile dog groomers can earn up to £1,000 per week, make their own hours as flexible as they want and set their own prices.
Our vans are converted in to a mobile dog grooming salon, with a skylight / air vent, plastic waterproof lining in a range of colours, fully equipped with hot running water and water storage tanks, electric and a 25m cable provided, as well as an electric dog grooming bath, an electric table and a blaster dryer.
For more information and terms and conditions of dog grooming van hire please fill in your details on our enquiry form and we will get in touch shortly.
Remember though, hiring a van isn't the only way to get your business up any running without saving up big start up costs. If you're setting up a new business or have been trading for less that 2 years why not consider a government start up loan? Low interest, and up to 5 years to pay it back. Many of our customers have done this and it only takes a few weeks from applying to getting the funds so you could still get one of our remaining 2019 spaces and have your business up and running by the end of the year!

https://www.gov.uk/apply-start-up-loan
Alternatively, we can source vans that offer finance packages so you would then only need to cover the cost of a new conversion. For more details please call 07468 77 11 88.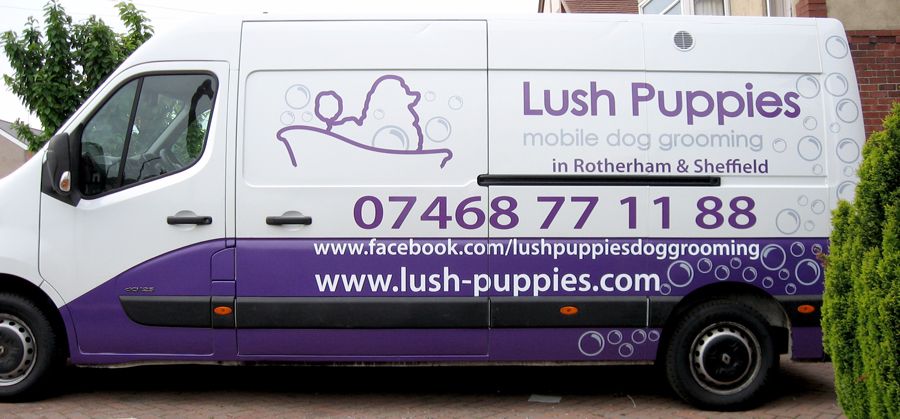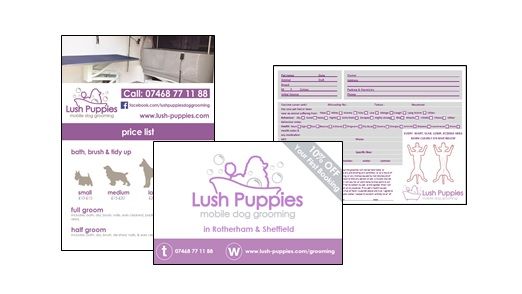 Why not add our print package to your conversion as well?
For our hire customers we have put together a package to help give your business the best marketing kick start it can have.
We can design and print your business cards (500 qty), a price list (pdf, jpeg and 3 laminated copies) and personalised record cards (200 qty) as well as your van signage all for £750.
To add this package just let me know when you're enquiring about van hire and we can add it to your booking.
Other design products such as logo design, website design and facebook page set up are available in our design shop here.